The Ones We Love's
first online exhibit



Portraits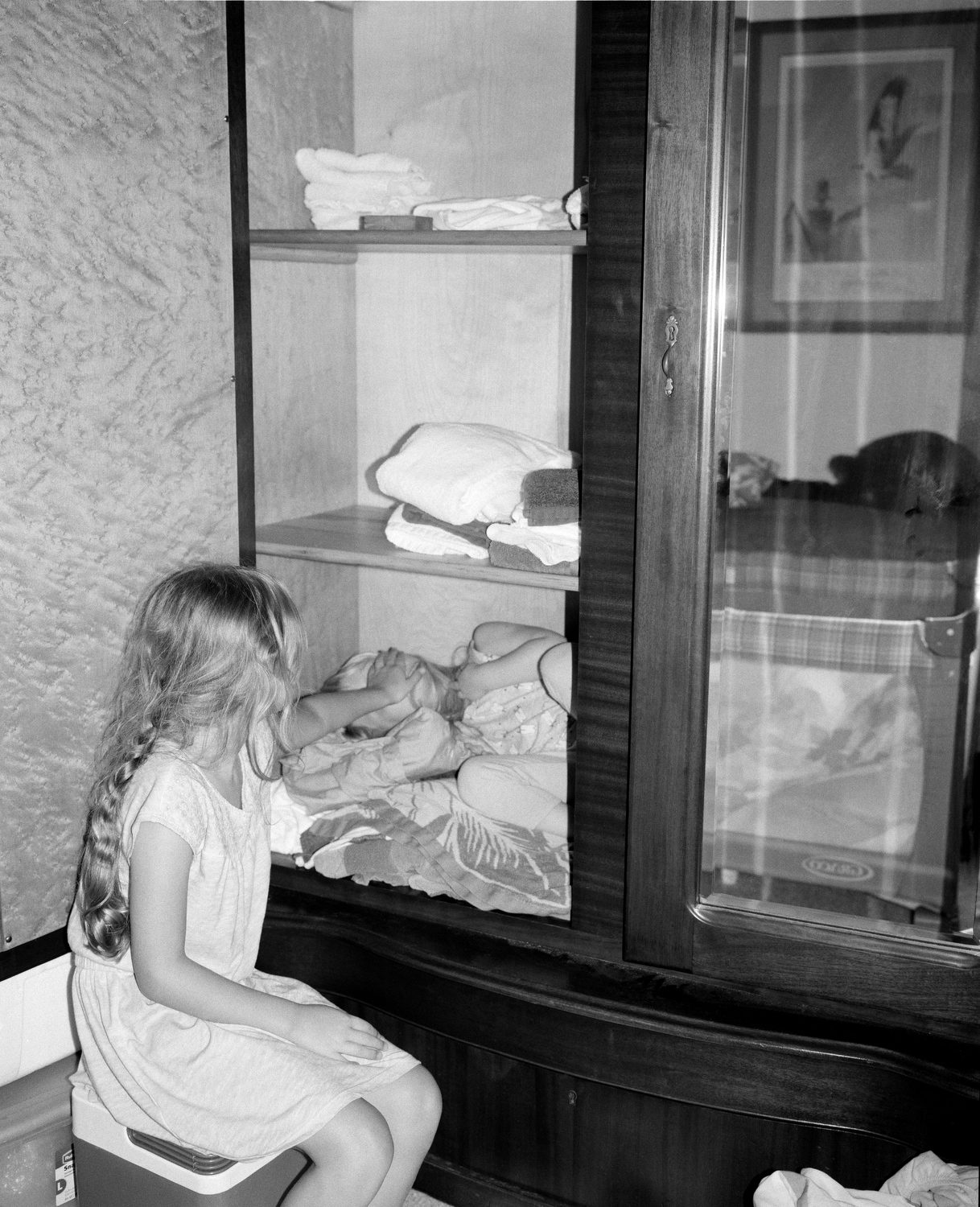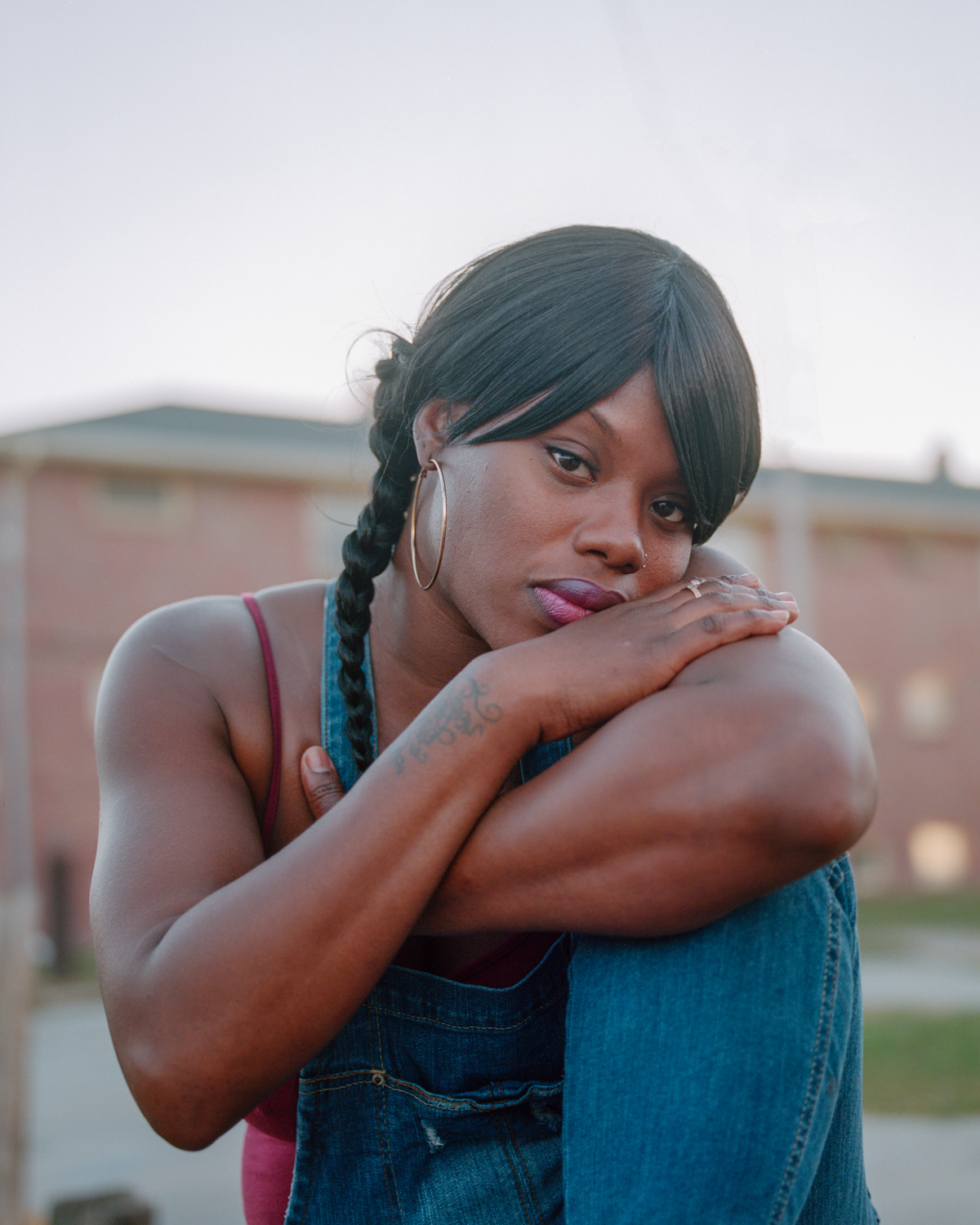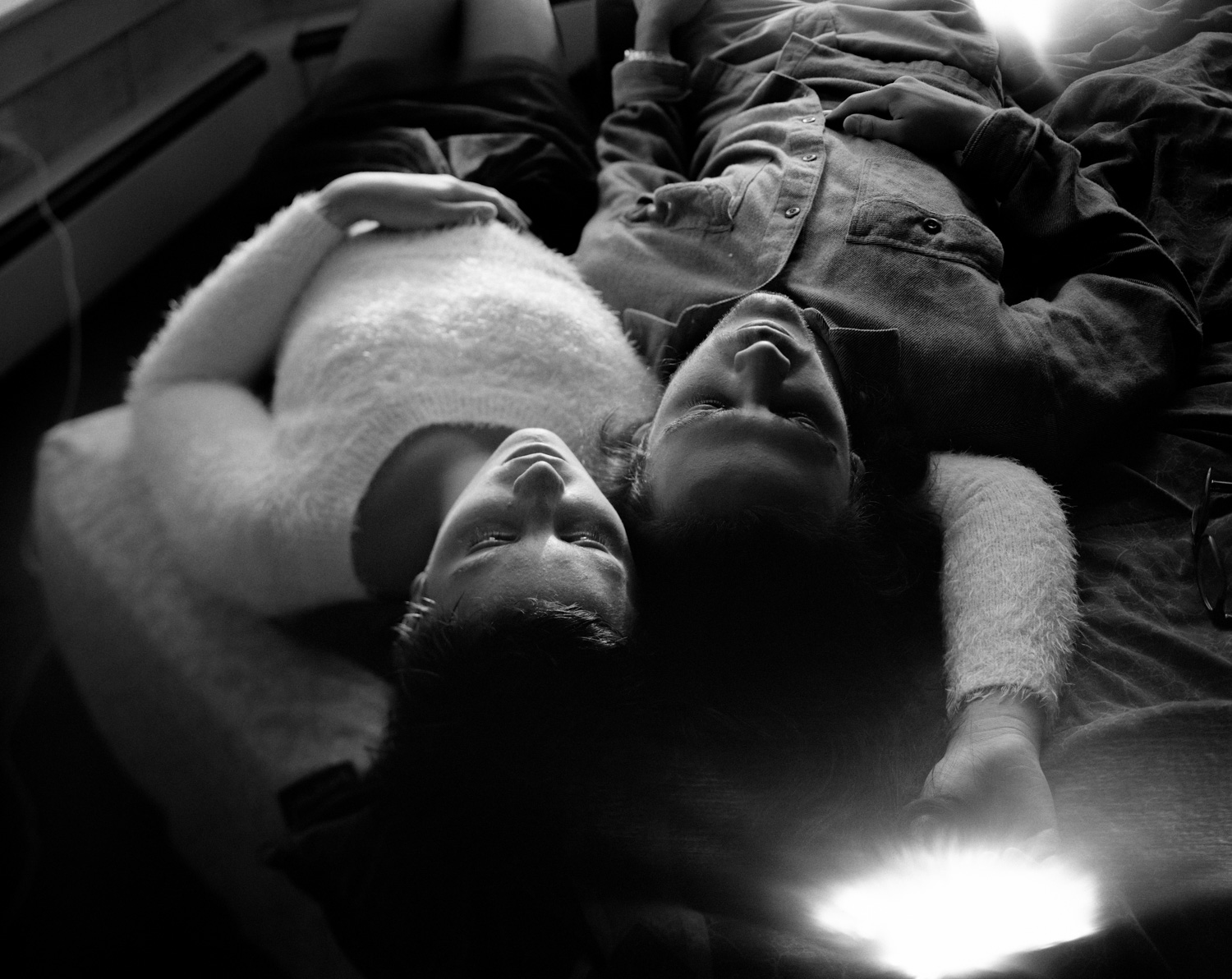 Sophie Barbasch is a New York based photographer. She earned her MFA in photography from the Rhode Island School of Design and her BA in Art and Art History from Brown University. In 2016, she received a Fulbright Fellowship in Photographic Research to work in Fortaleza, Brazil. Selected residencies include the Bemis Center for Contemporary Arts, the Blue Mountain Center, and the NARS Foundation. Selected publications include Artsy, Hyperallergic, Slate France, Conveyor Magazine, Lens Culture, Musee Magazine, Burn Magazine, Saint Lucy, HANT, Topic Stories, Landscape Stories, Urbanautica, Nicotine Magazine, Capricious Magazine, Aint Bad, Fotografia Magazine, Ignant, Feature Shoot, Lenscratch, Booooooom, and The Heavy Collective. Her writing on photography has appeared in The Brooklyn Rail. She has exhibited internationally, including a recent solo show at Galerie Bohai in Hannover, Germany.
Mat Brutger is a photographer based in Minneapolis, MN. He is an MFA candidate at the Hartford Art School Limited-Residency Photography MFA program. His work is primarily focused around his family and his home state of Minnesota.
Brian M. Cassidy & Melanie Shatzky are collaborative artists working at the intersection of still and moving imagery. Their works have been exhibited at the Berlin, Toronto, Sundance, Locarno, Rotterdam and Ann Arbor film festivals, The Museum of Modern Art, The National Gallery of Art, Le Musée de la Civilisation, ICA London, The Museum of the Moving Image and Lincoln Center. They've held fellowships at The MacDowell Colony and Yaddo, and in 2012 were nominated for a Gotham Award for Breakthrough Director. Their feature debut, Francine, was called "a small gem of bleak neorealist portraiture" by The New York Times and was selected as a New York Times Critics' Pick.
Cassidy & Shatzky's photographic work has been featured in GUP Magazine, Dear Dave, ZEITMagazin, Der Greif, Wired, It's Nice That, Ain't Bad and FlakPhoto, among others. In 2015, the Montreal International Documentary Film Festival (RIDM) invited the duo to guest curate "A Photographer's Eye: Photography & The Poetic Documentary", a special program about the intersection of photography and documentary film, which was showcased at La Cinematheque Quebecoise.
Both Cassidy & Shatzky hold an MFA in Photography, Video & Related Media from the School of Visual Arts in NYC.
Owen Conway is a photographer making work about how people deal with loss and longing in their everyday lives, specifically focusing on commonplace elements often overlooked when considering these ideas. Conway is interested in celebrating the overlooked, half-hearted, and weary attempts to fix things that have been broken.
Saoirse Donegan is a photographer and visual artist currently based in Mexico City. In 2016, she received her BFA in photography from the Massachusetts College of Art and Design. Her photography deals with ideas ranging from feminism to activism, and also the visceral experience that landscape and environment can have on the human condition.
Matt Eich (b. Richmond, Virginia, 1986) is a photographic essayist working on long-form projects about the American condition.
He received a BS in Photojournalism from Ohio University and an MFA in Photography from the University of Hartford. His first book, Carry Me Ohio, was released by Sturm & Drang in 2016. His second book, I Love You, I'm Leaving was published in 2017 by Ceiba Editions. Matt's projects have been supported by an Aaron Siskind Individual Photographer's Fellowship, a VMFA Professional Visual Arts Fellowship, and two Getty Images Grants for Editorial Photography.
Eich was an artist in residence at Light Work in 2013 and is invited to a Robert Rauschenberg Residency in 2019. He has taught at Syracuse University and The George Washington University. Matt continues to accept commissions and resides in Charlottesville, Virginia with his family.
Tealia Ellis Ritter was born in Illinois and currently lives and works in rural Connecticut. Ellis Ritter's work contends with the intersecting roles of the photograph as personal document, familial marker of time and object with physical surface. Her work has been exhibited internationally, most recently by Aperture, The New Yorker, at PRC: Exposure, on Women in Photography, by the Corcoran Gallery of Art, The Magenta Foundation, at Catherine Edelman Gallery, by Taschen NYC and at Humble Arts "31 Under 31" exhibition. Her work has also appeared in many publications, including The London Daily Telegraph, Stella Magazine, Bloomberg Pursuits Magazine and The Financial Times of London.
Garrett Grove (b. 1982, USA) gained an MFA in Photography from the University of Hartford (2017) after following a BA from Western Washington University, Bellingham, WA (2005). He lives and works in Southern California.
Elizabeth Hibbard was born in San Jose, CA in 1989. Her work deals with themes related to family, dysfunction, depression and shame, and how the act of photography can conceptually mirror the structures of relationship dynamics. She graduated from University of California, Santa Cruz in 2012 with undergraduate degrees in Fine Art and Film and Digital Media, and will complete her MFA from Yale University School of Art in 2020. She has exhibited work in group exhibitions throughout the San Francisco Bay Area. Her work is currently on exhibit at the SFO Museum's juried group exhibition, Home Show, and was selected as the Grand Prize winner of the Richmond Art Center's juried exhibition, In Focus: Current Photography, in 2018. Her most recent body of work, Swallow the Tail, explores mother-daughter relationships and the power structures of family through the dynamics of photographer and subject. She currently lives and works in New Haven, Connecticut.
Kathryn Allen Hurni (b.1984) attended New York University's Tisch School of the Arts where she obtained a B.F.A. in in Photography. Since graduating in 2006 her work has been shown in several exhibitions in collaboration with Aperture Gallery, Manifest Gallery, and The Center for Fine Art Photography. She had her first solo show at Penn State University in 2015, where she delivered an artist talk to the BFA students and teachers. Her work has appeared in numerous publications including T Magazine, DETAILS, WSJ, and W Magazine. Hurni currently divides her time between her fine art practice and her commercial work as a freelance lifestyle photographer. She is the recent recipient of the 2017 ESPY Photography award. Hurni is based in Brooklyn, NYC.

Seth Johnson (b. 1987) currently lives and works in Los Angeles, CA. Much of his work considers the humor and sadness of a life that is not well lived. He is drawn to these characters/subjects out of a sense of relief that he is not (yet) in their shoes. He received his MFA in photography from the Hartford Art School.

Rachel Jump was born in Chicago, Illinois in 1991. She received her BFA from the Rhode Island School of Design in 2014. Her black and white photographs have been exhibited nationally and internationally and are held in collections at the Museum of Contemporary Photography and the RISD Museum. Rachel's work has also been featured in various print and online publications, including DIE ZEIT, i-D Vice Germany, Der Greif, The Photo Review, FotoRoom, Shots Magazine, and LENSCRATCH. In 2018, FotoRoom awarded her the #FotoRoom | Format Edition Winner, and named her as one of "Ten Female Photographers You Should Know."

Patricia Karallis (Australia), spent 11 years in London; during that time she completed a BA (Hons) in Photographic Arts from the University of Westminster. She works as a freelance photographer, working with clients such as Topman, Brownbook, Metal Magazine and more.
She is also Founding Editor of visual arts magazine Paper Journal; launched online in 2013, the aim of Paper Journal is to showcase photography, fashion and culture in an exciting, engaging way with interviews, features, photobook reviews and more. Karallis has taken part in book fairs, panel discussions and curated exhibitions, with the first issue of Paper Journal published June 2018. Karallis is also currently working on a photobook, showing the work of 4 photographers which will be published in September 2018.

Ian Kline was born in 1994 in York, Pennsylvania. He received his BFA in Photography from Maryland Institute College of Art in 2017 and currently lives and works in Pittsburgh, Pennsylvania. Ian has been included in numerous group exhibitions both in the real world and on the Internet and in 2016 had his first solo exhibition at Skylab Gallery in Columbus, Ohio. In 2017 Ian received the Meyer Photography Traveling Fellowship to work on a collaborative project with David Billet.

Kovi Konowiecki (b.1992) was born in Long Beach, California. He holds a BA in Media Communications from Wake Forest University and an MA in Photography from University of the Arts London. After playing professional soccer in Europe, he turned to photography as a way to document the things around him and shed light on different aspects of his identity. Kovi was shortlisted for the 2016 Taylor Wessing Photographic Portrait Prize, and was the first ever nominee to have two images shortlisted for the first place prize. He also also been featured and published on platforms such as i-D, British Journal of Photography and The Guardian, amongst many others.

Mark T. Lanning, Jr. is a photographer based in Iowa City, IA. He has released two artist books: icewalks and North Dakota: Devils Lake & the Bakken, as well as several zines. His work has been published by Editions PF & CF, Incandescant, Mossless, online at Heavy Collective, Photographic Museum of Humanity, and Aint-Bad, and was a shortlist winner for Fotofilmic '14.

Max Miechowski is a documentary photographer whose work is currently focused around portraiture and explores themes of community and urban cultures.

Yola Monakhov Stockton is an artist working in photography, artist books, and documentary practice. Her first monograph, The Nature of Imitation, was published by Schilt (Amsterdam). Her work has appeared in Harper's, M Le Magazin du Monde, Marie Claire, El Mundo, The New York Times, The New Yorker, Newsweek, Photonews Zeitung fűr Photographie, Der Spiegel, Topic, and Time, and in A Matter of Memory: Photography as Object in the Digital Age, by Lisa Hostetler. Born in Moscow and raised in New York City, she received her M.A. in Italian Literature and M.F.A. in Visual Arts, both from Columbia University. Her work has been exhibited at the Alice Austen House; the LightField Festival in Hudson, New York; Photography Biennale of Tianshui, China; Rick Wester Fine Art; and Sasha Wolf Gallery, and included in group exhi- bitions at the George Eastman Museum, Tang Teaching Museum, and Other Places Art Fair in San Pedro, California. Prior to earning her M.F.A., she worked as a pho- tojournalist in the Middle East, former Soviet Union, and Central Asia. She served as Harnish Visiting Artist at Smith College, and has taught at Columbia, the Interna- tional Center of Photography, Pace University and LaGuardia Community College. She currently directs the photography program at SUNY Buffalo State, and lives in Buffalo with her husband and two children.

Zora J Murff is a Visiting Assistant Professor of Photography at the University of Arkansas. Zora received his MFA in Studio Art from the University of Nebraska–Lincoln and holds a BS in Psychology from Iowa State University. Combining his education in human services and art, Zora's photography focuses on how images are used to reinforce social and cultural constructs including race and criminality. His work has been exhibited nationally, internationally, and featured online including Aperture Magazine, The New Yorker, VICE Magazine, The British Journal of Photography, and The New York Times. In 2017, Zora was named the Daylight Photo Award Winner and was also selected with his collaborative partner, Rana Young, as a LensCulture 2017 Top 50 Emerging Talent. Zora's first monograph Corrections, was published by Aint-Bad Editions in 2015 and his second monograph LOST, Omaha, was published by Kris Graves Projects in 2018.

John Murphy (b. 1997, United States) is a Junior at the State University of New Paltz, who will recieve his Bachelors in Fine Arts in the spring of 2019. His on going work is an exploration of the gay male identity, queer politics and trajectory, and narratives surrounding identity, sexuality and gender non comformity.

Matthew Papa (b. 1967 Detroit) is a New York-based artist working primarily in photography. He has an MFA in Advanced Photographic Studies from ICP/Bard College, a BA in Philosophy from the University of Michigan and an AAS in Graphic Design from Parsons, The New School for Design. His undergraduate study of philosophy informs his artistic practice and he's interested in photography's ability to complicate meaning.

Michelle Peters (b.1994) is from New Jersey and is currently a first year MFA Photography candidate at the Rhode Island School of Design. She received her BFA in Photography at the Otis College of Art and Design in 2017.

Allyson Pinon (b. 1994) is an artist and graduate from the Maryland Institute College of Art. Her work explores human experience, understanding, and connotation within the context of contemporary society. She is interested in trying to better understand the diverse ways that people perceive and experience the world and, in turn, the similarities in experience that arise despite an immense multiplicity of viewpoints. Through these studies she attempts to search for commonalities and connections within largely universal human experiences like aging, loss, and memory. Her work has been exhibited internationally in Switzerland, Paris, Los Angeles, and other various cities throughout the United States. She is currently based in Brooklyn, NY.

Pascal Puig is a photographer currently based in Montreal.

Mark Sommerfeld is a self-taught photographer. Driven by story, his work oscillates between portraiture, reportage and observations of the synchronicity and poetry in disparate locations and objects. He was named a 2017 & 2018 Magenta Foundation Flash Forward winner and has shown work in Canada and Internationally in the last year, including commissions for private and public collections.

Terry A. Ratzlaff is a photographer and multimedia artist. His photography draws inspiration from brief encounters with people and situations that are overlooked by others or which are disapproved of as unsafe, seamy, or uncomfortable. In doing so, he captures the relationships that humans try to create with environments or social contexts from which they are detached or isolated, but in which they hope to be accepted. Ratzlaff also works with found objects. They are often documents of the lives of the overlooked classes, such as personal photos, drug paraphernalia, and religious propaganda. These objects are personal, and they reveal the desires their previous owners had to belong in a society which may be indifferent to them. In his work, Ratzlaff hopes to bring more attention to the overlooked. Within environments that have been constructed to emphasize the positive and attractive sides of life, Ratzlaff captures the darkness of reality: either its visual darkness or its darker mental states. He brings people face to face with people or situations they may feel uncomfortable with, but which, at their core express a universal desire to be accepted or wanted.

Roger Richardson (b. 1993, Bronx, NY) is a photographer based in the Hudson Valley.

Shane Rocheleau was born in Falmouth, Massachussetts in 1977. He received a BA (1999) in Psychology and English from St. Michael's College in Vermont, a Post-Baccalaureate Cerificate (2005) in Fine Art from Maryland Institute College of Art, and an MFA (2007) in Photography and Film from Virginia Commonwealth University (VCU). He has taught photography as an Assistant Professor of Art at St. Norbert College in Wisconsin, as an Adunct at numberous institutions, and presently serves as an Adjunct Assistant Professor at VCU. Rocheleau has exhibited in the United States, Spain, Russia, Brazil, Australia, Ukraine, The United Kingdom, India, and Germany. He has been featured in several online and print publications, including The Reservoir Quarterly, Aint Bad Magazine, Dear Dave Magazine, Lensculture, Lenscratch, and Humble Arts Foundation. His first monograph, You Are Masters Of The Fish And Birds And All The Animals, was published in April, 2018, by Gnomic Book. He currently lives and works in Richmond, Virginia.

Eve Tagny lives in Montreal in between her travels. She holds a BFA in Film Production from Concordia University and a certificate in Journalism from the University of Montreal. Navigating between writing, photography, video and plant-based installations, she explores themes pertaining to body politics and the ever-changing definitions of hybrid identities. Most recently, her practice has focused on mending traumatic disruptions through nature.

Rana Young is an artist and educator based in Lincoln, Nebraska. Rana holds an MFA in Studio Art from the University of Nebraska– Lincoln where she was an Othmer Fellow and a BFA in Studio Art from Portland State University. Her work has been exhibited nationally and internationally, as well as published online by Hyperallergic, Huffington Post, British Journal of Photography, and Aint-Bad Magazine, among others. Through her photographs, she investigates such concepts as loss, intimacy, identity, and voyeurism. Recently, Rana was selected as a winner of Magenta Foundation's Flash Forward 2018 and LensCulture's 2017 Emerging Talent Awards. Rana co- founded PHOTO–EMPHASIS, an online platform for highlighting contemporary works made by photography educators, students, and practitioners, with Alec Kaus in June 2017.